A message from Dr Serdahl and Dr Jones.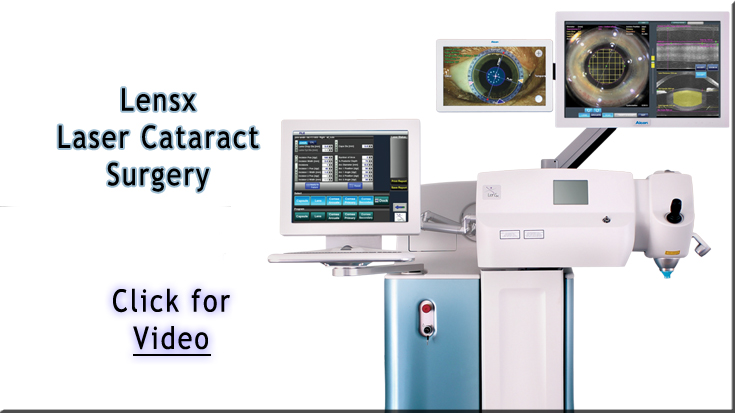 Advanced Laser Assisted Cataract Surgery

Welcome to Eye Site Sacramento Medical Group, the premier center to meet all of your eye care needs!
Richard Jones, M.D. and Christian Serdahl, M.D are highly respected eye surgeons in the Sacramento region, each with nearly 30 years of experience in expert medical and surgical eye care. The friendly doctors and staff at Eye Site Sacramento are dedicated to providing superior eye care to you and your entire family.
Our office provides a full range of comprehensive services ranging from routine eye care to medical and surgical treatment for eye diseases, our optometrist, Andrew Chun, OD, provides quality routine vision care, and can provide you with an eyeglass and contact lens prescriptions customized to your unique needs. We have an eyeglass dispensary staffed by experienced opticians and a full array of attractive frames styles.
Our office is centrally located in East Sacramento at 4925 J Street.
---

EyeSite Sacramento surgeons were the first in Sacramento to offer and perform Laser assisted cataract surgery using the LenSx Femtosecond cataract surgery platform. Laser cataract surgery offers a greater precision, accuracy, safety, gentleness and performance in cataract surgery. Click here to read more about "What is laser assisted cataract surgery?".
We are proud to offer the latest multi-focal technology, such as the ReStor and Technis lens, to our patients having cataract surgery. These new generation lenses give simultaneous near and far vision. Over 90% of our patients don't need reading glasses when these lenses are used during cataract surgery. Please call our office or click the 'blue links' above to get more information about how these lenses can get you out of your glasses following lens lens replacement surgery. Additional information on cataract surgery and multi focal lens technology can be found here: Reading Clearly Again
If you have a cataract, ask us if you are candidate for the Acrysof Toric IOL lens that can help you break free from astigmatism and may allow you to enjoy quality distance vision without eyeglasses or contact lenses. The toric IOL lens corrects pre-existing corneal astigmatism when implanted after cataract surgery. Please click here to learn more the modern lens that helps correct astigmatism with cataract surgery.... Toricastigmatism correcting lens
---
To learn more these advanced lenses visit www.acrysofrestor.com
---